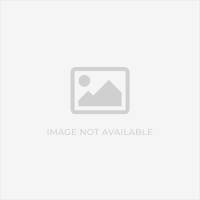 Melrose MA
Welcome to Melrose, Massachusetts, a friendly and historic city located just north of Boston. For those considering a move, Melrose presents an appealing mix of suburban tranquility and urban convenience, making it an ideal place for potential home buyers. This charming city combines a tight-knit community vibe with the accessibility of city living, offering a range of housing options to match various lifestyles and budgets.
The real estate market in Melrose is diverse and robust, encompassing everything from gorgeous single-family homes nestled in serene neighborhoods to stylish condominiums that offer hassle-free living. The architectural styles throughout the city tell a story of its rich history, with traditional New England homes sitting comfortably next to more modern designs. Beyond housing, Melrose offers an array of amenities and attractions. Its school system is highly regarded, making it a fantastic choice for families.
Melrose's delightful downtown area is filled with unique shops, delicious restaurants, and cultural experiences, creating a vibrant atmosphere for residents. The city is also a haven for nature lovers, boasting an array of parks and green spaces. Melrose is bordered by the Middlesex Fells Reservation, providing a beautiful backdrop for outdoor activities such as hiking, biking, and bird watching.
Traveling to and from Melrose is a breeze with its excellent transportation options. The city is served by the MBTA commuter rail, making it easy to access downtown Boston and surrounding areas. Plus, major routes like Interstate 93 and Route 1 are within easy reach. The sense of community in Melrose is tangible, with numerous neighborhood events, festivals, and community engagement opportunities throughout the year.
With its prime location, diverse housing opportunities, and strong community atmosphere, Melrose offers a compelling option for potential home buyers. Whether you're looking for a peaceful suburban haven or a lively urban setting with convenient access to Boston, Melrose has it all. Discover the charm, amenities, and welcoming atmosphere that make Melrose a place you'll be delighted to call home.