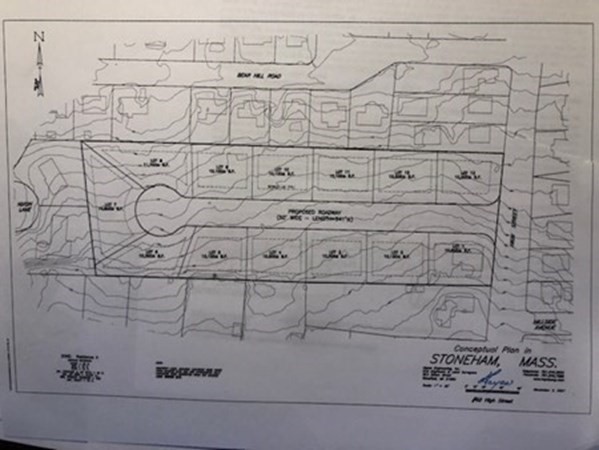 Stoneham MA
Welcome to Stoneham, Massachusetts, a picturesque town located just north of Boston that offers a peaceful and welcoming community for potential home buyers seeking a charming suburban setting. With its small-town charm, natural beauty, and convenient location, Stoneham is an ideal place to call home. Stoneham's real estate market features a variety of housing options to suit different lifestyles and preferences. The town offers a mix of architectural styles, from historic Colonial homes to modern single-family houses and townhouses. With its well-maintained neighborhoods and tree-lined streets, Stoneham provides a serene and inviting atmosphere for residents.
Nature enthusiasts will appreciate Stoneham's abundance of outdoor spaces. The Middlesex Fells Reservation, a nearby state park, offers over 2,500 acres of trails, lakes, and forests for hiking, biking, and picnicking. Residents can also enjoy the scenic Spot Pond, where they can go boating, fishing, or simply take in the tranquil views. Stoneham's close-knit community is evident in its local events and activities. The Stoneham Theatre, a cultural hub, hosts a variety of performances throughout the year, including plays, musicals, and concerts. The town also organizes community events such as summer concerts in the park, farmers' markets, and seasonal festivals, fostering a strong sense of belonging among residents.
Stoneham's proximity to Boston allows for easy access to the city's amenities and employment opportunities. The town is well-connected to major highways, including Interstate 93, making commuting convenient for those who work or explore the city. Public transportation options, such as bus routes and nearby commuter rail stations, provide additional transportation choices. Stoneham offers a range of local businesses, restaurants, and shops that contribute to its vibrant town center. Residents can explore the quaint downtown area, which features charming boutiques, eateries, and coffee shops. The town's commitment to community-focused businesses ensures a warm and friendly atmosphere for both residents and visitors. Stoneham's excellent school system and recreational facilities make it an attractive choice for families. The town's parks, playgrounds, and athletic fields provide ample opportunities for outdoor activities and community sports programs.
If you're searching for a serene suburban community with easy access to urban amenities, Stoneham is a hidden gem worth considering. Its natural beauty, strong sense of community, and convenient location make it a desirable destination for potential home buyers seeking a peaceful and welcoming place to call home. Discover the tranquility and charm that await you in the beautiful town of Stoneham, Massachusetts.